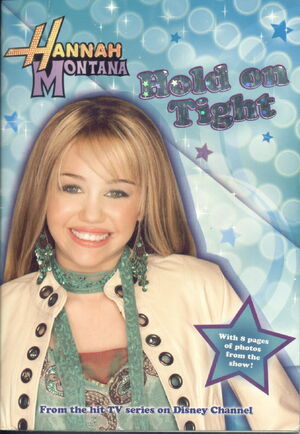 This is the fifth book in the series for the popular television show,
Hannah Montana
. Hannah Montana Book 5: Hold on Tight features the story of the episodes O Say, Can You Remember the Words, and On the Road Again. This book also features 8 pages of photos from the show, and a sneak peak of Hannah Montana Book 6: Crush-Tastic.
Summary
When Miley gets paired with Oliver to do a scene from Romeo and Juliet in drama class, she's afraid that they'll both get a big fat F! After all, Oliver's not exactly a "natural" when it comes to Shakespeare. But soon, Miley has a lot more to worry about than Oliver. Hannah Montana is asked to sing the national anthem at an L.A. Lakers game, and as she steps into the spotlight, she suddenly forgets the words! Plus, after Miley convinces her dad to do a concert of his own, will she end up regretting it?
Pictures