UPDATE: Head over to the Fashion Wikia to VOTE for your favorite look! We narrowed it down to six finalist...go check it out HERE!
Contest
Hi there!
Who is super excited that Bad Hair Day finally came out? We are, we are! Let's be real...we've ALL had one or two bad hair days, but Monica had a reaaaaallly bad one.
Let's give her a quick makeover in this week's fashion challenge. We need YOU to create an original prom look for Monica. Have fun with it!

Here's how to Enter: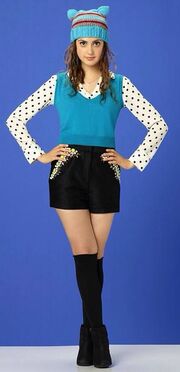 1. SIGN IN: You must be a registered user logged in to Wikia. Create an account here!
Note: You MUST leave a logged in comment to win.
2. CREATE: Create a prom outfit for Monica from Bad Hair Day.
3. CHOOSE: Choose four or more of the following for your outfit.

Hair
Accessories (hats, gloves, stockings)
Jewelry
Top/Dress
Bottoms/Skirt
Shoes
Makeup/nails
4. COMMENT: In the comments below, submit a list of links to the pieces of clothing you choose. You can also create a Pinterest or Polyvore board.

Check out my prom outfit: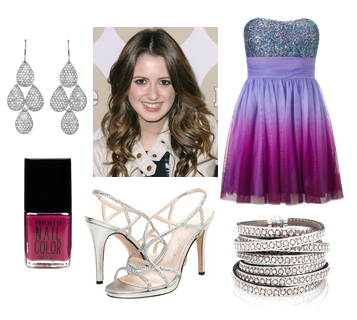 How to Win:
On February 25, the submission period closes. A group of Wikia judges will come together to choose the top entries. We will post the finalists on the Fashion Wikia and leave the winner up to YOU and the community to vote. On March 4, we will announce the winner!

Share The Contest!