Hey DC Fans! Guess what?! Today is a special day!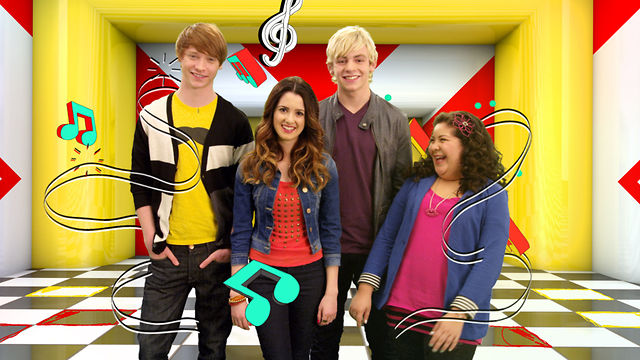 Disney Channel's Austin & Ally which starts Ross Lynch, Laura Marano, Raini Rodriguez, and Calum Worthy is celebrating two years of being on the air!
For those who don't know..Austin and Ally is about four teens achieving their dreams. Ally Dawson (Laura Marano ) who was once a shy girl with stage fright, who writes songs teams up with Austin Moon (Ross Lynch), a confident peformer who can't write a song.  Together they create beautiful music and with Ally's best friend Trish (Raini Rodriguez ) as Austin's manager and Austin's wacky best friend. Dez (Calum Worthy) as their video director. These four teens learn the in's and the outs of the music business and rise the top. At the same time, they are balancing school, jobs, and their love lives.
The show is currently just starting up it's 3rd season! Join the Austin & Ally Wikia in celebration of this awesome event for the show. Wanna share your favorite moment of Austin & Ally, comment below!