As you may have know the Kids Choice Awards were last night and Disney Channel sure knew how to rock it! Hopefully you skipped out of the first 60 minutes to watch Tune In 4 What Weekend. And don't worry we have scoop of what went down right here!
Orange Carpet
So unlike other award shows, celebs go down the orange carpet at the KCAs instead of the red one. Several Disney celebs rocked it!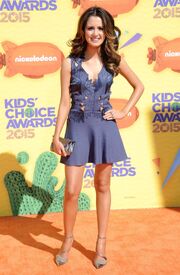 We will post more soon!
Award Show
Now we are finally down to the actual show! While sadly none of our stars got slimed, we got pretty close when Raini Rodriguez's (Austin & Ally) brother, Rico (Modern Family) who got slimed with his castmates while accepting the KCA for Favorite Family TV Show.
And for the first time since 2003, a Disney Channel show took home a blimp! Thats 12 years! Austin & Ally walked away with Favorite Kids Tv Show! Not just that! Austin & Ally themselves got awards! Yep, Ross Lynch and Laura Marano went home with orange blimps for Favorite TV Actor and TV Actress. Austin & Ally broke some records Saturday night. They won every tv catergory which I believe is the first time a Disney show has ever done.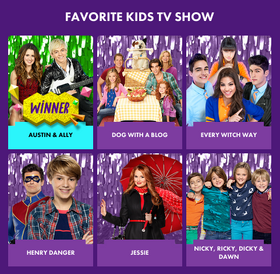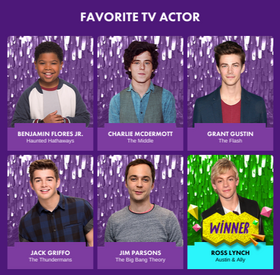 Zendaya presented the first award with Jamie Foxx! Debby Ryan went on to present Iggy Azalea's performance. In total, it was a pretty backed night for Disney stars!