Alright guys! Here it is! The first FlashBack Friday Theme is.....
Good Luck Charile Actors/Actresses!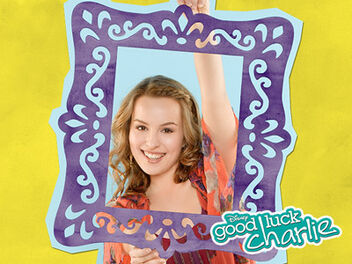 I chose this theme because of the show recent ending and that it would a good familiar start for this new wiki tradition. Just look up catergory: Good Luck Charlie to get started!
In order to complete the this you will need to follow the actor layout guide. (Since that is currently in progress, use this page as a example.)
Note:Because the fact that this was posted later, the first flashback friday event will go on intill Sunday! So let's get editing!
Pages Needed to Be Made
The following are pages that should be made under this catergory....
Shane Harper
Raven Goodwin
Micah Stephen Williams
Samantha Boscarino
Patricia Belcher
If you make a page, be sure the catergories, Good Luck Charlie and FlashBack Fridays (exact how I spelled it) to get credit for badges and make orgianzation that much more simple!
Pages That Don't Need to Be Touched!
Bradley Steven Perry
Mia Talerico (her page is very short, due to that fact that she is only 5 and this was her first acting role)