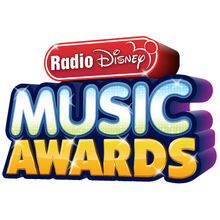 Have you guys heard? The RDMAs ARE Coming! 
The Radio Disney Music Awards are back and better than ever. And...Disney Channel is bringing it on this year! That's right, this is going to be the first time in awhile that Disney Channel has awards event on their channel! And we are here to give you the low down...
Q&A
Q: Who is going?
A:We arent exactly sure who, but expect a lot of Disney Channel stars!
Q:When is coming on?
A: Be sure to check out on Disney Channel on April 27, starting at 8pm! 
Q:Who is presenting?
A: Not sure about the whole list! But... it has been confirmed that the following people will be presenting…
and more...
Q: Performances?
A: YEP! R5 , Becky G, Fifth Harmony and Zendaya are scheduled to perform! UPDATE: Just added on… Ariana Grande from Sam & Cat and Austin Mahone are performing!
Q: Who are the nominees?
A: Check that out right here! (via dis411)

THEY'RE THE ONE – BEST MUSIC GROUP
Emblem3
One Direction
R5

HE'S THE ONE – BEST MALE ARTIST
Austin Mahone
Cody Simpson
Justin Timberlake

SHE'S THE ONE – BEST FEMALE ARTIST
Katy Perry
Demi Lovato
Taylor Swift

THE BESTEST – SONG OF THE YEAR
Katy Perry – "Roar"
One Direction – "Best Song Ever"
Selena Gomez – "Come & Get It"

XOXO – BEST CRUSH SONG
"Chloe (You're the One I Want)" – Emblem3
"Still Into You" – Paramore
"What About Love" – Austin Mahone

SO FANTASTIC – FIERCEST FANS
Directioners – One Direction
Katycats – Katy Perry
Swifties – Taylor Swift

THE BUZZ – BREAKOUT ARTIST OF THE YEAR
Ariana Grande
Fifth Harmony
Zendaya

THE FRESHEST – BEST NEW ARTIST
Becky G
Celeste Buckingham
The Vamps

MUSICAL MASHUP – BEST MUSICAL COLLABORATION
"Popular Song" – Mika feat. Ariana Grande
"Everything Has Changed" – Taylor Swift feat. Ed Sheeran
"Clarity" – Zedd feat. Foxes

BEST SONG THAT MAKES YOU SMILE
Brought to You by Tooth Tunes
"Ooh La La" – Britney Spears
"La Da Dee" – Cody Simpson
"The Fox (What Does the Fox Say?)" – Ylvis

COOL – RADIO DISNEY'S MOST TALKED ABOUT ARTIST
@arianagrande
@austinmahone
@selenagomez

STUCK IN OUR HEADS – CATCHIEST NEW SONG
"Classic" – MKTO
"I Wish" – Cher Lloyd
"The Fox (What Does the Fox Say?)" – Ylvis

THAT'S MY JAM – BEST SONG TO ROCK OUT TO WITH YOUR BFF
"Loud" – R5
"Me & My Girls" – Fifth Harmony
"Here's to Never Growing Up" – Avril Lavigne

SOUNDTRAXX – FAVORITE SONG FROM A MOVIE OR TV SHOW
"Cruisin' For a Bruisin'" – Teen Beach Cast (Teen Beach Movie)
"Let It Go" – Idina Menzel (Frozen)
"Ooh La La" – Britney Spears (Smurfs 2)

MOVE! – BEST SONG TO DANCE TO
"Birthday" – Selena Gomez
"Dance With Me Tonight" – Olly Murs
"Wings" – Little Mix

HIT THE ROAD – FAVORITE ROAD TRIP SONG
Brought to You by Geico
"Best Day of My Life" – American Authors
"Pass Me By" – R5
"Made in the USA" – Demi Lovato

YOU'VE GOT SWAG! – ARTIST WITH THE BEST STYLE
Brought to You by Justice
Austin Mahone
Becky G
Zendaya
Q: Can we vote for the winners?
A: Of course! Go to: http://music.disney.com/radio-disney-music-awards/vote UPDATE:Voting officially closed! Check out the awards on Sunday, April 27 on Disney Channel to see the results.
---
Alright, guys! Get vote and get prepared cause they are on their way!